Traditional Chinese Medicine
Acupuncture
Traditional Chinese herbal medicines
Cupping
Gua sha therapy
Auricular therapy
 Asian Bodywork
Traditional massage styles based on acupuncture meridians and theory.
Travis practices several styles of Asian Bodywork:
AMMA Therapy
Chinese medical massage (Tui na)
Thai yoga massage (Nuad Thai)
Thai Abdominal Massage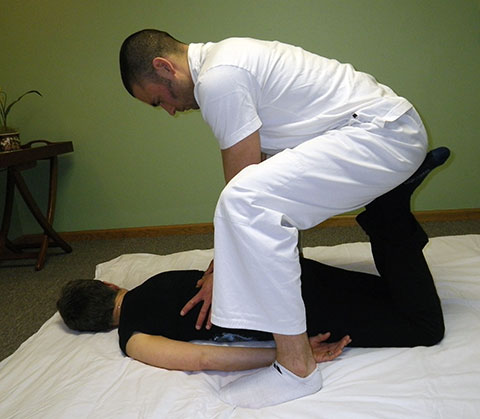 Yoga and Tai chi instruction, group or individual.  Services are by appointment only.
Conditions Treated
Pain conditions (chronic and acute, general and sports injuries)
Arthritis
Infertility (male and female)
Women's health
Men's health
Children's health
ADHD
Headaches and migraines
Sleep disorders
Digestive concerns
Skin issues
Emotional balance (depression and anxiety)
What to Expect
Acupuncture appointments involve a 20 minute interview.  The questions asked help narrow the type of help that can be offered.  The treatment involves the insertion of very fine sterile needles into the skin in precise points on the body.  Many people relate the sensation of the needles ranging from undetectable to that of a mosquito bite.  The needles are retained for 10-20 minutes while the patient lies in comfortable private room.  The needles are then removed and the appointment is over unless other therapies are required or requested.
During Asian bodywork treatments the client wears light workout type clothing. The practitioner uses hands, thumbs, elbows, knees, feet or special tools to apply pressure to various points along meridians or energy lines in the body to bring about healing. Appointments range in time from 45 minutes to 2 hours which is agreed upon during scheduling